I have my first three straws up in Etsy for anyone to buy. I brought them out to the public last month at a very large glass sale in Portland, Oregon, and they did very well! So I am excited to see how they do on Etsy. Also, my cozy carrying cases for them are almost complete, I have a friend who is making them with scraps from her cloth diaper and baby clothes business, which is really great since she gets rid of scraps and I help recycle and reuse materials without needing the world to manufacture more for my use!
Those should be ready in just a couple weeks, but for now, yay! Straws!
I also have my standard line of dot straws figured out, there will be 4 to start, which can be bought individually, or as a group. They will be Element Straws. Here is the first one, Water: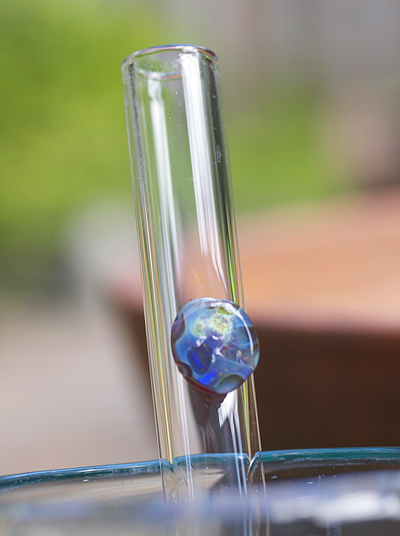 Each will be unique in dot placement, etc., but using the same color combination. Maybe tomorrow I will post a photo of Fire!